---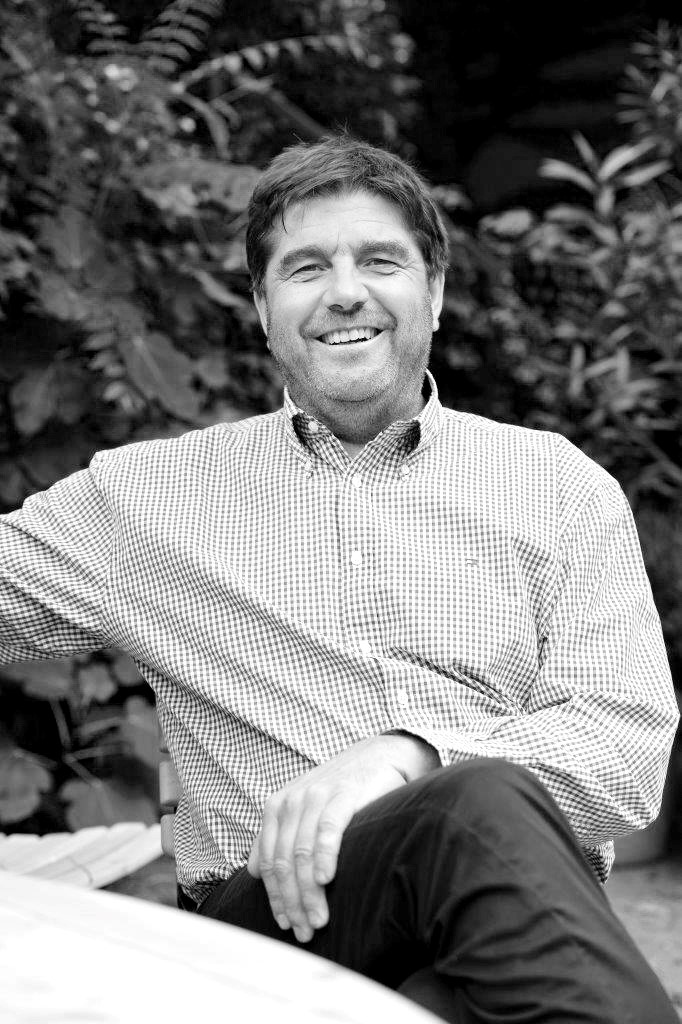 Weingut Carl Ehrhard is an historic family estate and winery situated on Germany's Rhein River in the town of Rüdesheim. It was founded in 1815 and Carl took over from his father in 1998. Carl strives to make wines endowed with personality that express the unique character of his vineyards. In Carl's words, he achieves this by "following the nature" and "returning to the roots." Specifically, this means all the grapes are grown 100% organically and biodynamically. Fermentation occurs spontaneously from indigenous yeasts, and it is slow. Fermentation and aging only take place in 1200L or 600L neutral oak barrels. The finished wines are not filtered or fined. Some of Carl's Rieslings are produced using a traditional wooden basket press, skin contact, and natural stabilization (no added sulfur). But these specifics are simply an extension of responding to what nature already provides on its own, and Carl believes that is enough to make outstanding wines. He needs only to listen to nature, and then do the hard work of reflecting it in his wines.
Carl's vines are spread throughout seven famous Rüdesheim vineyards: Berg Rottland, Berg Roseneck, Bischofsberg, Kirchenpfad, Klosterberg, Klosterlay, and Drachenstein. These vineyards are situated on the steep banks of the river and reflect a wide spectrum of soils ranging from loess and loam, to quartzite, red slate, and limestone. Such diversity gives Carl the fortune to produce a wide variety of wines, and he accepts this charge with enthusiasm and delight. The precise, powerful wines are lively and fresh in their youth and develop great depth and character while maintaining clarity as they age.
Press
The Eichelmann and Vinum wine guides are considered the most prestigious in Germany. Carl Ehrhard is the only German winery to be distinguished by both guides as the "Aufsteiger des Jahres" which means "Climber" or "Rising Star" of the year. Only one winery is chosen annually by each guide and to receive this recognition by even just one of them is very special. Carl Ehrhard is the only German winery to be chosen by both Eichelmann and Vinum – in 2017, and 2020, respectively.
Spätburgunder Berg Roseneck Trocken: 2013 90 WE
Berg Roseneck 'Ursük' Riesling Feinherb: 2014 91 WE 
Berg Roseneck Riesling Kabinett: 2016 88 WE, 2015 90 WE, 2014 91 WE
Rüdesheim Riesling Kabinett Feinherb: 2017 90 WS, 2015 90 WE
Rüdesheim Blanc de Noirs Spätburgunder Trocken: 2014 87 WE
Rüdesheim Pinot Sekt Brut: 2019 90 WE, 2016 90 WE, 2014 90 WE
Frau Ehrhard "Natürlich" Riesling Trocken: 2018 92 Gault- Millau Guide
Sell Sheets
Old School Riesling Feinherb (formerly Rüdesheim Riesling Kabinett Feinherb)
Old School Riesling Trocken (formerly Rüdesheim Riesling Trocken)
Berg Roseneck Riesling Kabinett
Berg Roseneck "Urstük" Riesling Feinherb
Herr Ehrhard Riesling Trocken
Frau Ehrhard Natürlich Riesling Trocken
Spätburgunder Berg Roseneck Trocken
Rüdesheim Blanc de Noirs Spätburgunder Trocken
Rüdesheim Pinot Noir Rosé
Rüdesheim Rüdesheim Pinot Sekt Brut
Shelf Talkers
Old School Riesling Feinherb (formerly Rüdesheim Riesling Kabinett Feinherb)
Old School Riesling Trocken (formerly Rüdesheim Riesling Trocken)
Berg Roseneck Riesling Kabinett
Berg Roseneck "Urstük" Riesling Feinherb
Herr Ehrhard Riesling Trocken
Frau Ehrhard Natürlich Riesling Trocken
Spätburgunder Berg Roseneck Trocken
Rüdesheim Blanc de Noirs Spätburgunder Trocken
Rüdesheim Pinot Noir Rosé
Rüdesheim Pinot Sekt Brut

Tech Sheets
Old School Riesling Feinherb (formerly Rüdesheim Riesling Kabinett Feinherb)
Berg Roseneck Riesling Kabinett
Spätburgunder Roseneck Trocken
Rüdesheim Blanc de Noirs Spätburgunder Trocken
Rüdesheim Pinot Sekt Brut