---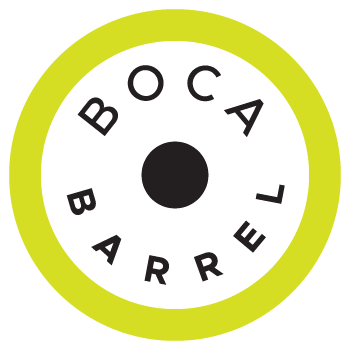 Boca Barrel is produced by Serena, a family owned winery located in Conegliano, Italy, in the heart of Prosecco country. Serena was founded in 1881, and Luca and Giorgio – the 5th generation – run the winery now. Serena introduced keg wines in 1987 and have been a category leader for over 30 years. Boca Barrel Kegs are 20L, one-way PET kegs with an internal bag, 100% recyclable and made in Italy. They use a standard S-Type European Sankey connection common in most restaurants and bars.
Sell Sheets
Boca Barrel Frizzante Bianco
Boca Barrel Pinot Grigio
Technical Information
User Guide: (1 page condensed): Boca Barrel Keg Wine User Guide
Technical Tutorial PDF: Boca Barrel Keg Wine Technical Tutorial
Video Tutorial: How to Tap a Boca Barrel Keg
Logo Files
Frizzante: PNG, PDF
Pinot Grigio: PNG, PDF
Brand Only: PNG, PDF

Tap Handle Photo
Selling Points
(1) 20 Liter Keg = 135 (5 oz.) glasses, 27 (750ml) bottles, 676 oz.
Cost Savings – Better margins, no wasted leftovers, employee hours saved, customers served faster
Freshness – Wine kept at constant temperature, no air or light contact, each glass is as fresh as the first.
Convenience – Wine on tap is up to 4 x faster than restocking fridges and opening and closing bottles
Space Savings – A 20L keg = 27 bottles. Bottles use bar space. Kegs can be stored away from the bar.
Versatility – Served by the glass or carafe as house wine or in cocktails, suitable for bars, restaurants, wine shops, hotels, catering, shows, festivals, summer patios.
Environment – A bar or restaurant serving 40 kegs per month will save almost 13,000 bottles/year.